Austin has some of the best photo-worthy spots in the US, explaining why thousands of visitors visit the sceneries every year. 
Austin has several options when it comes to photo-worthy spots. It has beautiful vistas, outdoor sports, a robust street game, and vast culture. This state has many photo-worthy spots that can impact your social media platforms. 
The State Capitol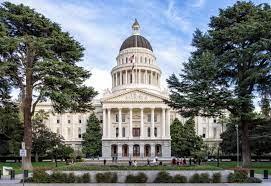 The State Capitol is a leading tourist attraction center thanks to its iconic photo-worthy spots. This capitol is a significant structure that is fourteen inches taller than the US Capitol. Its structure consists of pink granite, and most tourists commonly photograph it.
Visitors can also access the Senate and House Chambers to take some fantastic shots. However, this can only occur if the chambers are not in session. The Texas State Capitol is worth your time and will give you a lifetime experience. 
The structure also has a massive space on the lower level, and visitors can access it using an elevator only. 
University of Texas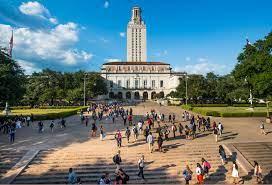 Austin is home to the University of Texas, a renowned global institution. Not only is it recognized internationally for its academic prowess, but it also has excellent photo-worthy scenes. This university is enormous and gives guests many photography sites. 
It also features a Memorial Stadium and the university tower that stands guard above it. The University of Texas has countless crannies and nooks that will make your touring experience worthwhile. Its surroundings are ideal for architecture shots. 
The Pennybacker Bridge 
The Pennybacker Bridge is a magnificent structure that is around twenty minutes from downtown. It is among the few iconic symbols in Austin and becomes more popular daily. There is a famous area next to the bridge where tourists can climb up to the walls to get a better view of the bridge. 
However, you should also park aside and walk below the southern side to get all its angles. The Pennybacker Bridge is the best place to get sunset shots in Austin. 
Pedernales Falls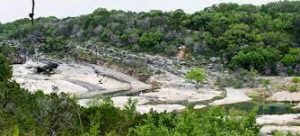 The Pedernales Falls State Park is situated outside Austin and is a thirty-minute ride. It is an excellent place to visit and has many hiking opportunities and general photography. Visitors can partake in camping, mountain bike riding, and horse riding. 
These falls have steep rock stairs, and guests can swim at any time. However, swimming is not advised until you read the safety tips. This is because the river's water can turn from a calm stream to a full torrent in no time. Kindly leave the area immediately if you notice a water rise. 
Hamilton Pool
The Hamilton Pool is a must-visit in Austin, and it is hard not to see why. It is situated forty minutes from Austin but is worth the distance. This pool is natural and was created after the collapse of an underground river. 
Conclusion
Austin is an ideal tourist destination due to its cultural beliefs and many photo-worthy sites. The above article has discussed a few, and more are available online.